how biosec dries mushrooms
From the
experience
30 years of
Tauro Dryers
is born
Biosec
the now historic dryer made entirely in Italy.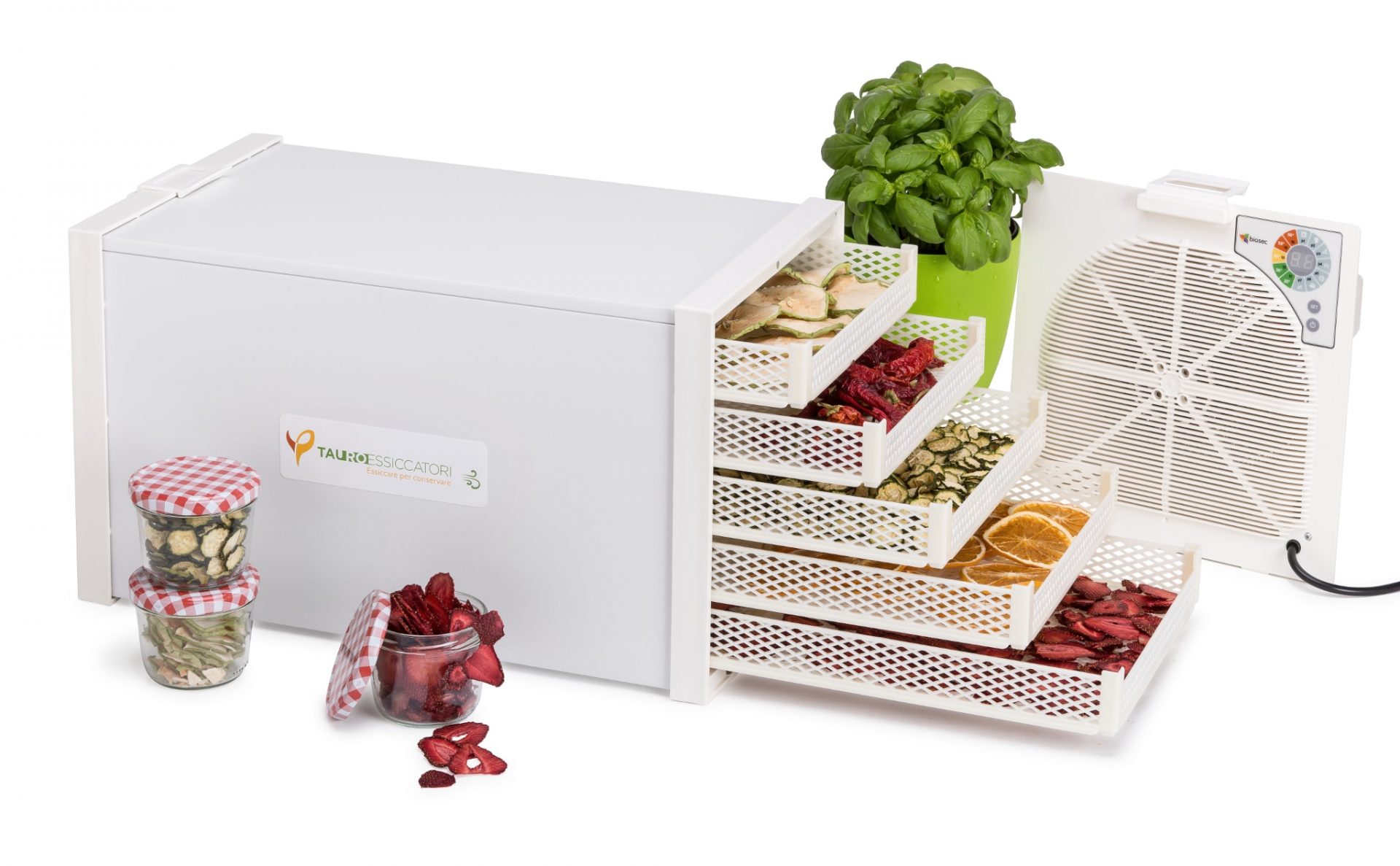 Biosec is the ideal companion for all mushroom enthusiasts, because it guarantees top-quality drying thanks to its unique unidirectional horizontal airflowalso tested and recommended by Nicolò Oppicelli, journalist, mycologist and editor of the monthly magazine Passione Funghi e Tartufi.
Simply clean the mushrooms well, cut them into slices of medium thickness (5/6 mm) and place the slices on the shelves.
The rest is taken care of by Biosec, which with the combined action of ventilation and gentle heating creates the most suitable environment for thenatural drying of mushrooms.
The Tauro discount for your Biosec
Exclusively for you, who love mushrooms and their world of passion, patience and surprise, we have come up with a code
special discount

which will grant you 10% discount on a purchase from our Tauro site.
Biosec is produced in different modelsall equipped with ventilation and heating according to the horizontal flow scheme.
In addition, all Biosec models are expandable via complementary modules.
Thanks to Biosec, in addition to mushrooms, you can also preserve garden produce, fruit, herbs and any other food that can be preserved by drying.
mushroom recipe: farinata del bosco
Discover with us how best to dry your mushrooms and reuse them in a thousand different ways!
Have you ever tried 'farinata del bosco' for example? Read how to make it with your own home-dried mushrooms with Biosec!