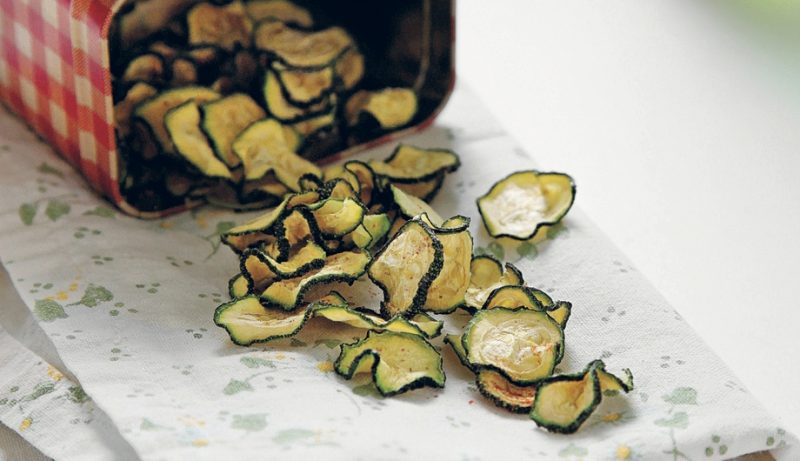 You will no longer need to give up french fries, just replace them with healthier and tastier dried courgette chips!
Ingredients
Courgettes, as many as you want
Salt and spices
Procedure
Slice the courgettes into rounds 4 mm thick (approx.) and place them in the dryer baskets, sprinkling them with a little salt and seasoning to taste (rosemary, thyme, oregano, etc.).
Programme
P2 Mushrooms and Thin Slices
P3 BioCrudist
Wait until completely dry
Eat immediately or store in well-cleaned glass jars, hermetically sealed and stored in the dark.